The goal is to increase hearing protection and comfort of Honeywell Howard Leight Impact Sport Earmuff.
Ingredients
Honeywell Howard Leight Impact Sport Earmuff
3M™ PELTOR™ Hygiene Kit for Earmuffs HYX4
3M™ E-A-R™ Classic™ Earplugs (30 plugs – 15 pairs)
Sight-lines Gel Ear Pads For Howard Leight Impact Sport
Preparation
Remove the ear muff cushions from the frame. Open earmuff with screwdriver by sticking it in the small chink next to headset arch mounting point then twist (see picture below).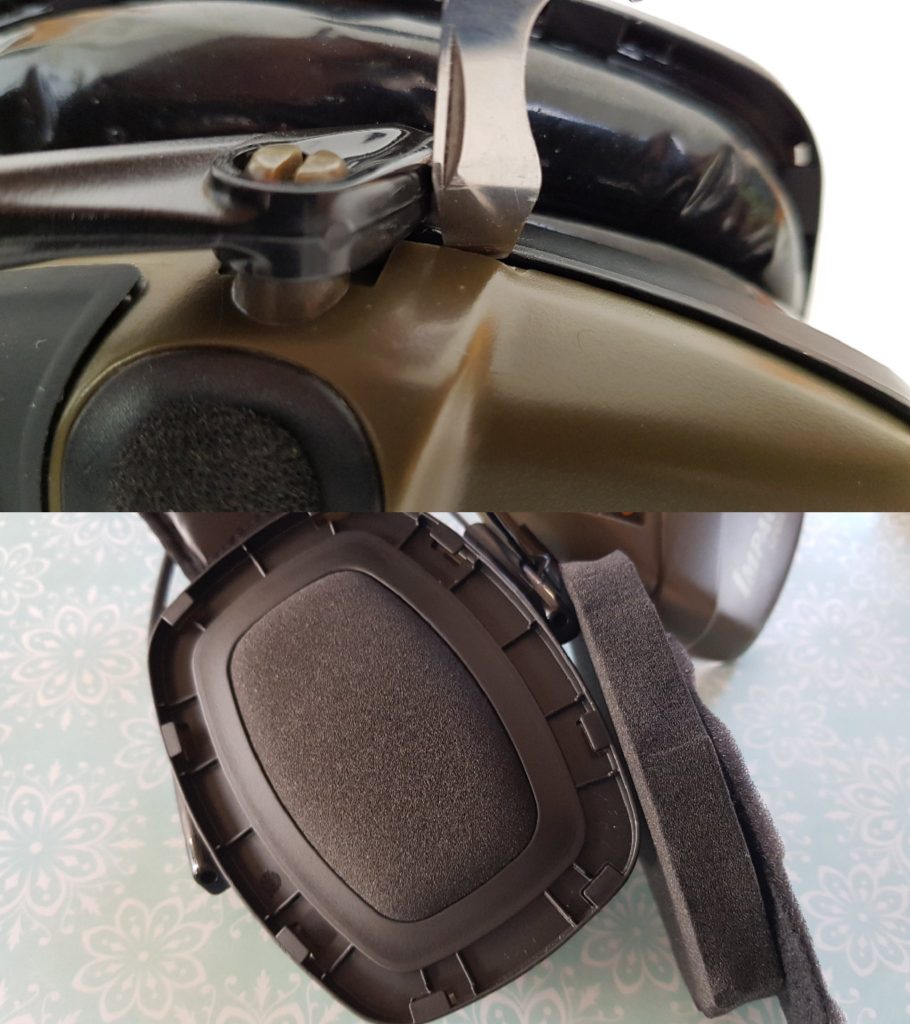 Remove the frame then remove the foam pad (thin one from the picture above).
Use 3M foam earplugs (orange) and fill with all the empty spaces in left and right earmuff. I used 11 earplugs for left and 19 earplugs for right earmuff.

Take the measurement from original thin foam pad and draw its shape on thick foam pad from Hygiene Kit. Use e.g. scissors for cutout a new foam pad.
Replace thin original foam pad with thick one and install the black frame on it (see Photo 1, picture on the bottom). Press the frame firmly to avoid its random opening.
Replace original muff cushion with Sight-lines Gel Ear Pads.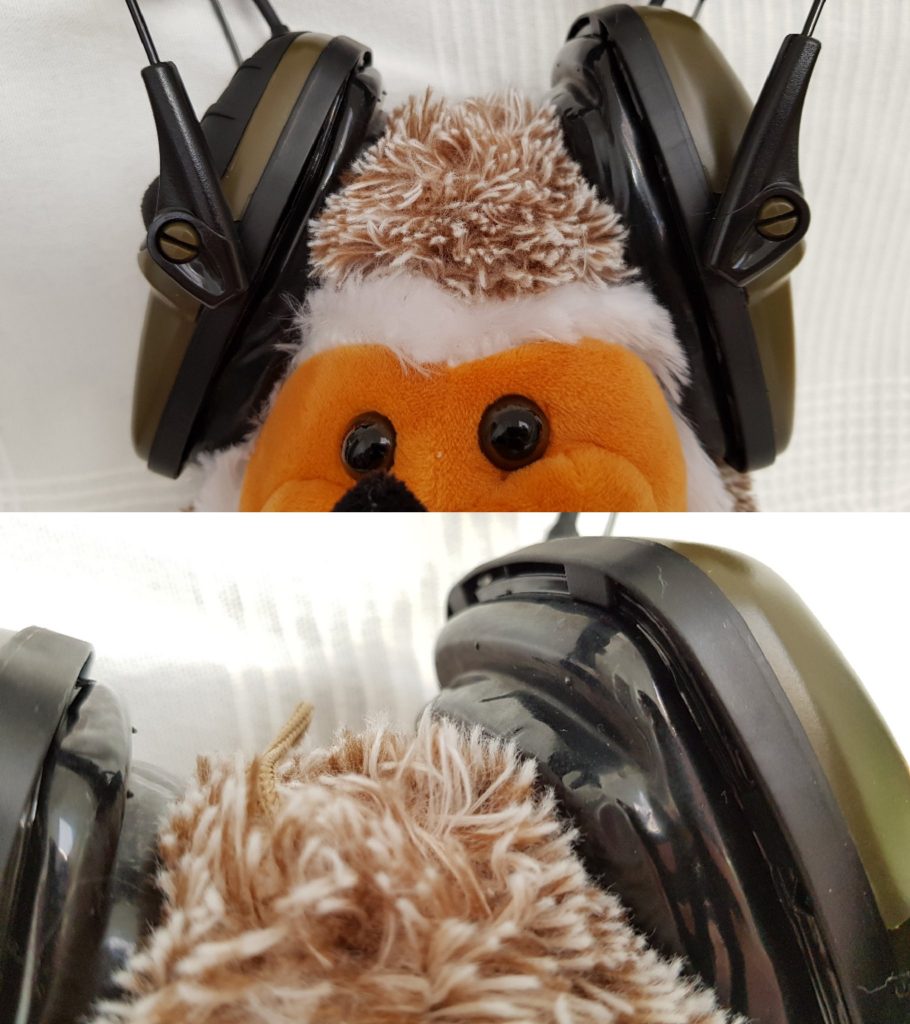 Go to the range and test with shooting glasses 🙂
P.S. The weight of the whole set with batteries is 0.395 kg.